Take The First Step Towards Better Health
Expert care and personalized treatment plans tailored to your unique needs.
I realize some people may be unsure if physical therapy is right for them. Are you wondering if it'll work or if I can help with your problem? If that sounds like you and you'd like to find out for yourself how I can help you, just fill out one of the simple forms below.
Speak With A PT
Request A Discovery Session
Who I help?
Whether you are in pain or looking to unleash your athletic potential...
I understand that every single person's pain is unique, which is why the first step is to get a deep understanding of what is happening to your body, and how it is effecting your life so we can create a plan that focuses on YOU and your goals.
Read More
The 3-Step Process To Get You Back Doing What You Enjoy
looks_one
Find The Real Cause Of Your Pain
We'll take you through a comprehensive assessment and identify the cause of your problem. Then we'll explain what must be done to get you back to full speed and back to the activities you enjoy.
looks_two
Fix Your Problem Areas
We'll develop a treatment plan that will be tailored specifically to you and your goals. This will ultimately allow us to get you moving better, moving more, and on track to reach your goals more effectively and efficiently.
looks_3
Achieve Your Peak Performance
Once we get you moving better, we'll implement strategies to get you performing at an even higher level than you were prior to your injury. We'll also implement strategies to build resilience!
What Other People Just Like You Are Saying About Dr. Tom Tardif
Kate S.
"Dr. Tardif is a miracle worker, and I don't say that lightly. His work has changed my life, eliminated chronic pain and set me up for a much improved quality of life.
I had no idea how badly my body was imbalanced, and how those imbalances caused all the chronic pain I had; I thought it was just something I was going to have to live with. I'm so grateful for his care and what he's done for me."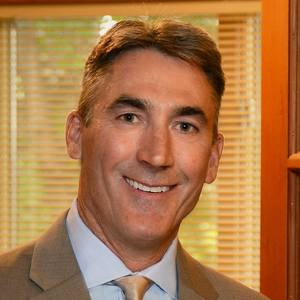 Chris A.
"I have had many sports related injuries and unfortunately resulting surgeries from playing sports.
Dr. Tom Tardif has completely changed my perspective on the importance and results of using a highly talented physical therapist. Tom has about every designation a person in this field is able to obtain.
His knowledge is quite comprehensive.. He helped me fully recover from rotator cuff surgery and knee injury. I have also benefited from Tom's tips on improving my posture. I highly recommend Dr. Tom Tardif."
Pam K.
"Debilitating shoulder pain brought me to Dr Tom Tardif. Little did I know that my chronic heel, low back, hip, SI joint, and neck pain were also going to improve after I started going to Resonance.
It turns out, all the above-mentioned areas that were experiencing pain improved significantly after some sessions with Dr. Tom. His integrative work with a dentist and eye doctor has also contributed to the success (yes, that was kind of mind-blowing for me too)."
A Safe & Supportive Environment For Your Path To Wellness
An important aspect of healthcare is having a provider that takes the time to listen to your concerns and work with you to create a treatment plan that's right for you. That's why your first appointment with Dr. Tom is 1.5-2 hours and follow up visits are an hour! In order to help you take control of your health and get back to doing the things you love this time is needed to understand who you are as a whole person.
Services
Living With Pain Can Be Overwhelming And Exhausting
If you're dealing with persistent pain, it's important to seek the help of a qualified professional. With expert guidance and personalized treatment plans, you can start to manage your pain and improve your quality of life. Whether you're struggling with chronic pain, a recent injury, or a health condition, I am here to help.
Meet Dr. Tom