"Wholistic" Care
Treating the body as a whole system rather than just focusing on the parts
Postural Dysfunction
Posture management is listed first here because it can be a major culprit to the problems listed afterwards.
Airway Management
Managing the position, size, and function of the airway can have massive impacts on sleep apnea, sleep disordered breathing, upper airway resistance syndrome, asthma, vocal cord dysfunction, and more.
Headaches/Migraines
Managing headaches and migraines is more than just taking some medications. There is hope when you address the root causes.
Neck Pain
Neck Pain is present in 10-20 percent of the adult population. While it doesn't cause people to miss as much activity as low back pain, dysfunction in the neck can have a massive impact on the head and jaws as well as down the chain into the rest of the spine, pelvis, and feet.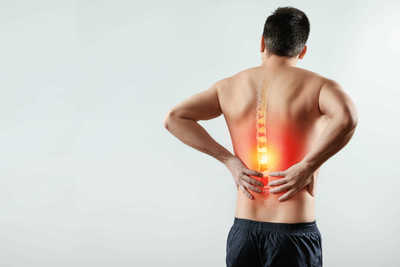 Back Pain
Roughly 84% of adults have experienced low back pain at some time during their life. When combine with neck pain it represents the most money spent on healthcare.
Shoulder Pain
The design of the shoulder structurally is for maximized mobility and required the muscle, ligaments, and good postural function for stability. A large percentage of shoulder problems stem from poor positioning of the ribcage and the shoulder blade.
Hip/Pelvic Pain
Pain in the hips and pelvis are a common ailment do the the amount of weight and force we put on these structures. However, most problems stem for poor pelvis positioning and function within the walking cycle. Most people present with a rotated pelvis.
Knee Pain
Knee Pain is a common site of injuries and overuse syndromes. Most often this is the result of too much rotational forces through the knee in which the upper and lower parts of the joint are twisting opposite direction.
Foot/ankle Pain
Foot and ankle pain often come from how we interact with the ground and balance the rest of our body over the foot/ankle as we move.
Athletic Performance
Many limitations in athletic performance come from the inability to alternate the body side to side and properly use muscles and joints in an alternating way. This leads to overuse and subsequent loss in the ability to generate and stop forces that occur on sports. Most performance work is spent on skills and fitness and underlying biological factors are often over looked in managing performance an